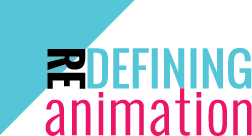 In the ever evolving field of animation and digital arts, creative and technical innovation continues to expand the meaning of the art form and establish new ways to perceive, understand and express the world around us.
Animation is the core language of twenty-first century digital art practice. From Hollywood Motion Pictures to trans-media networks, to gallery artists and cutting edge scientific research, nearly every field is finding that animation can contribute and enhance communication and research across industry, academia and the arts.
Unique in its ability to visually communicate complex ideas and unseen worlds, animation is ubiquitous in creative and information rich fields. How does animation penetrate these fields? What is the future of animation?
Redefining Animation invites scholars, researchers and artists to present, address and critique the expanding art form across disparate media and to contribute their papers, ideas and observations engaging a variety of topics.