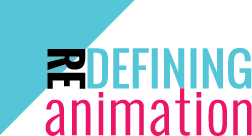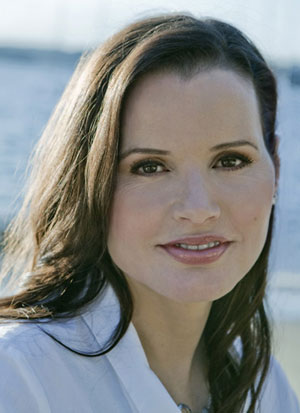 Geena Davis
Academy Award-Winning Actor and Founder, the Geena Davis Institute on Gender in Media
Academy Award winner Geena Davis is one of Hollywood's most respected actors, appearing in several roles that became cultural landmarks. Earning the 2006 Golden Globe Award for Best Performance by an Actress in a Television Series – Drama, Davis broke ground in her portrayal of the first female President of the United States in ABC's hit show "Commander in Chief."
In 1989, Davis received the Academy Award for Best Supporting Actress for her role as the offbeat dog trainer Muriel Pritchett in Lawrence Kasdan's "The Accidental Tourist." She was again nominated for an Academy Award and Golden Globe for her performance in Ridley Scott's "Thelma & Louise," in which she co-starred with Susan Sarandon. Davis went on to receive a Golden Globe nomination for Best Actress for her portrayal of baseball phenomenon Dottie Hinson in "A League of Their Own."
Davis made her feature film debut starring opposite Dustin Hoffman in "Tootsie." She went on to star in such films as "The Fly," "Beetlejuice," "Angie," "The Long Kiss Goodnight," and "Stuart Little."
Few have achieved such remarkable success in as many different fields as Davis has: she is not only an Oscar and Golden Globe winning actor, but a world-class athlete (at one time the nation's 13th-ranked archer), a member of the genius society Mensa, and is becoming recognized for her tireless advocacy of women and girls nearly as much as for her acting accomplishments. She is the founder of the non-profit Geena Davis Institute on Gender in Media, which engages film and television creators to dramatically increase the percentages of female characters -- and reduce gender stereotyping -- in media made for children 11 and under.
Davis was recently appointed Special Envoy for Women and Girls in ICT for the UN's International Telecommunication Union (ITU). Davis is also an official partner of UN Women, working toward their goal of promoting gender equality and empowering women worldwide. Davis serves on the Board of the White House Project, and is the Chair of the California Commission on the Status of Women.
Davis holds honorary degrees from Boston University, Bates College and New England College.
Abstract | "Geena Davis Institute on Gender and Media"
Founded in 2004 by Geena Davis, the Geena Davis Institute on Gender and Media and its programming arm, See Jane, are at the forefront of changing female portrayals and gender stereotypes in children's media and entertainment. The Institute is uniquely positioned to spotlight gender inequalities at every media and entertainment company through cutting-edge research, education, training, strategic guidance and advocacy programs. Our mission is to work within the entertainment industry to dramatically alter how girls and women are reflected in media.
While watching children's entertainment with her young daughter, Geena Davis was astounded by the dearth of female characters. Fueled to take action, she commissioned the largest research project on gender in film and television ever undertaken, conducted by Dr. Stacy Smith at the USC Annenberg School for Communication & Journalism. The research confirmed the disparity she observed: in family films, there is only one female character for every three male characters. In group scenes, only 17% of the characters are female. The repetitive viewing patterns of children ensure that these negative stereotypes are ingrained and imprinted over and over.
The Institute is the only research-based organization working within the media and entertainment industry to engage, educate, and influence the need for gender balance, reducing stereotyping and creating a wide variety of female characters for entertainment targeting children 11 and under. We have amassed the largest body of research on gender prevalence in entertainment, which spans more than 20 years. Our biennial symposium is the only event convening over 300 decision makers, content creators, and thought leaders to share best practices and create a blueprint towards establishing a gender-balanced media landscape.
Our three-tiered approach of research, education and advocacy has brought the Institute to leading media and entertainment companies, organizations, educational institutions and multi-national companies, such as the United Nations, the U.S. Chamber of Commerce Business Civic Leadership Center, the Wall Street Journal Women in the Economy Task Force and many others. The Institute's data and reports are frequently quoted in major media outlets including The New York Times, Newsweek, Chicago Tribune, The Washington Post, USA Today, Variety, The Hollywood Reporter, The Wall Street Journal, CNN and MSNBC, accumulating over 1 billion audience impressions with a potential media value of over $10 million.*
The Institute has amassed the largest body of research on gender prevalence in entertainment, which spans more than 20 years. Our research findings are in high demand by companies and organizations interested in the empowerment of women and girls, leadership and entrepreneurship. The Institute is the go-to resource and thought leader on gender in media. We have effected change at major networks, studios, production companies, guilds and agencies. Our SmartBrief newsletter publishes breaking news, trends, research and insights on Gender in Media from around the world. The Institute's biennial Symposium on Gender in Media convenes over 300 entertainment industry decision makers, thought leaders and content creators to work toward improving gender equality in children's media.
The Institute creates transformative opportunities to educate and sensitize the next generation of content creators. This focus on gender equality and reducing stereotyping in children's media is strengthened by our strategic partnerships with the Academy of Television Arts & Sciences College Television Awards, student filmmakers participating in our "Guess Who" educational video series, and the Sarasota Film Festival, with whom we conduct educational outreach to middle school and high school students.
* Based on Nielsen NetRatings