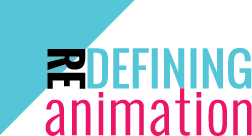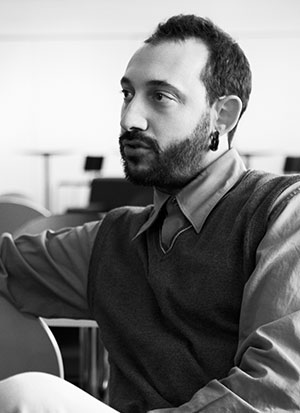 Davide Quayola
Artist
b. 1982, Rome, Italy, Lives and works in London, UK
Regarded for his enigmatic video installations, Quayola creates hybrid spaces of animated painting and sculpture. Engaging a practice of audio-visual performance, drawing, photography and software programming, he explores a fine boundary located between the real and artificial.
Special institutional commissions of Quayola's work have allowed him exceptionally rare access to the art and architecture of churches, theatres and museums in Europe, such as Notre Dame and the Vatican. In his work, original masterpieces and collections become raw canvas, as Quayola anchors a video-based exploration in a conversation about archives, collage, intellectual property and the appreciation of an object. In an age of the Google Art Project, which offers unprecedented access to the literal surface of a painting, Quayola handles the time we spend looking at art as a plastic artifact, something to be sculpted and suspended. The gaze is a place where the logic of a picture unfolds, seemingly excavated from beneath the image.
The first solo exhibitions of Quayola's work opened at bitforms gallery in May 2012 in New York, and at Young Projects Gallery in March 2012 in Los Angeles. Past displays have included a 54th Venice Biennale project at the Italian Cultural Institute in London and group exhibitions at the Victoria & Albert Museum, London; the British Film Institute, London; Gaîté Lyrique, Paris; Palais des Beaux Arts, Lille; Grand Theatre, Bordeaux; Church of Saint Eustache, Paris; Forum des Image, Paris; Centro Cultural Recoleta, Buenos Aires; Park Avenue Armory, New York; EMPAC Centre, New York; Yota Space, St. Petersburg; MIS, São Paulo; Casa Franca, Rio de Janeiro; and BAC Center d'Art Contemporain, Geneva; as well as festivals such as Sonar, Barcelona; STRP, Eindoven; Cimatics, Brussels; onedotzero, London; Elekra, Montreal; and the Clermont Ferrand Film Festival, among others. Also a frequent collaborator on musical projects, Quayola has worked with composers, orchestras and musicians including Mira Calix, Plaid, Matthias Kispert and the National Orchestra of Bordeaux. In 2005 he was awarded a BA from University of the Arts London.
In this presentation Quayola will discuss both conceptual and technical aspects of his work, describing the core themes and inspirations in his research, his technical approach in creating parametric systems and his relationships and obsession with classical art.
Strata #1

Strata #1