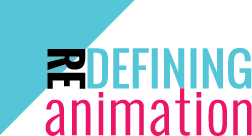 Michael Fink
VISUAL EFFECTS SUPERVISOR
Michael has been involved with visual effects since he was a young boy, when he created his first miniature shot -- a still of a rocket to the moon -- in the hallway of his parents' home. He went on to earn degrees from California State University Northridge, San Francisco Art Institute, and California Institute of the Arts.
Following work on films such as "The China Syndrome", "Star Trek - The Motion Picture", and "Bladerunner", Michael received his first Effects Supervisor credit on "War Games". Michael supervised the creation of entirely new graphics software, the design of three custom film recorders, and the design and installation of the first real-time 24 frame per second computer system for displaying data and simple graphics (it was 1982) on 120 video monitors simultaneously.
On following projects, such as "Buckaroo Banzai" and "Project X", Michael designed and supervised the production and integration of computer graphics with live action and traditional visual effects that had not been done before.
In 1988, Michael saw Kirk Gibson hit the game winning home run in the first game of the World Series between the Dodgers and the Oakland A's.
Michael produced and directed the first real time demonstration of the integration of computer graphics with high definition video in 1989 (Symbolics and Sony HDTV).
Michael received an Academy Award nomination for "Batman Returns" in 1993. In that film he supervised the creation of the first photo-real computer graphic creatures in a feature film that faithfully replicated existing, living, beings (penguins and bats).
In 1993, Michael directed the first Coca-Cola "Polar Bear" spot, which may be the first public showing of a computer graphic creature with three-dimensional fur.
Michael was honored in October 2001 at the Premio Imaggine in Milan, Italy for his contribution to the art and science of digital filmmaking.
In 2008, Michael received an Academy Award for Best Visual Effects, and a BAFTA Award for Best Special Visual Effects for the film "The Golden Compass".
Most recently, Michael was at Prime Focus, where he headed the North American visual effects group, and guided the development of a global visual effects pipeline between North America, the U.K., and India.
Michael is now a Visiting Professor at the School of Cinematic Arts at the University of Southern California, and is Senior Visual Effects Supervisor at BUF Compagnie. In addition, Michael is on the Executive Committee of the Visual Effects Branch of the Academy of Motion Picture Arts and Sciences, and is a founding member, and current board member and 1st Vice Chairman, of the Visual Effects Society. Michael, his wife Melissa Bachrach, and their son, Alex, live in Los Angeles.
Abstract | "Visual Effects Paradiso"
Did anti-aliasing start with Da Vinci? Ray-tracing with Van Eyck? What links the work of Velasquez and Zemeckis? Da Vinci and Cameron? If Vermeer were alive today, would he be a matte artist at ILM? Who created the very first visual effects shot and how was it done? And was it really Edison or was it Massacio that created it?
In this talk we look at the broad canvas of Western art, photography, and film through the eyes of a visual effects filmmaker. From wall paintings in Herculaneum to modern visual effects scenes in contemporary film, we can see how artists have, since the earliest days of visual storytelling, used technology to create new realities.
Early Renaissance artists were scientists and technologists. They created new ways of image making, from oil painting to calculating perspective. It was as important for these artists to have these tools as it is for visual effects artists today to have the ability to generate an alpha channel and render motion blur.
Renaissance artists may have been the first to conceive of an edited story told through sequential images. Look at how the desire to tell a story through pictures drove the depiction of motion, light, scale, perspective, and color in new directions, and how the concerns of early artists were very much the same concerns shared by filmmakers today.
Overall, we will look at art, going back 2000 years and forward to today (and perhaps tomorrow), attempting to discover the process of story telling with images, and how the interaction between art and technology has led from Giotto´s frescoes in Padua to the latest visual effects films.