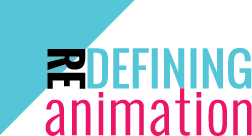 Tom Sito
Character Animator and Professor
Is a BFA 1977, the School of Visual Arts, NYC. Hollywood Animator since 1975 for Walt Disney, DreamWorks, Hanna & Barbera, Warner Bros, Fox. 32 movies. Screen Credits include: Beauty and the Beast (1991), Who Framed Roger Rabbit (1988), The Little Mermaid (1989), Aladdin ( 1992), The Lion King (1994), Shrek (2001), Yogi Bear (2012), TV Shows- He Man and the Masters of the Universe(1983), SheRa Princess of Power (1995). Awarded the June Foray Award by ASIFA/Hollywood (2011) for a lifetime of service to the animation community. President Emeritus of The Animation Guild Local 839 Hollywood. Vice President of the International Animators Society (ASIFA). Member of the Motion Picture Academy of Arts & Sciences. He is currently a Professor of Cinema Practice, The School of Cinematic Arts at The University of Southern California.
His books include: Drawing the Line: The Untold Story of the Animation Unions from Bosko to Bart Simpson ( Univ Press of Kentucky, Lexington 2006) Recommended by the London Review of Books, The list of recommended books 2006, the Firestone School of Economics, Princeton University. Jews in American Popular Culture, a three volume anthology edited by Paul Buhle, (Praeger/Greenwood Press, 2006) Timing for Animation, Updated Second Edition (Focal Press, London 2009). Upcoming: MOVING INNOVATION, A HISTORY OF COMPUTER ANIMATION. MIT Press.
Abstract | "MOVING INNOVATION, A HISTORY OF COMPUTER ANIMATION"
2013 marked the 50th year since Ivan Sutherland published Sketchpad, the first software for a computer to draw lines instead of numbers. It also marks 20 years since the big movies like Jurassic Park changed the public´s acceptance of computer animation in film. There is more to the history of computer animation than George Lucas rubbed a lamp and John Lasseter popped out. Computer Graphics, now universally understood by the acronym "CG" began it´s journey in the Lincoln Labs of MIT and the Pasadena garage of the Whitney family. For decades it grew and developed in Westbury New York, Palo Alto, Utah, Toronto, Ohio, to finally gain it´s maturity in the setting of Pixars seminal classic, Toy Story. The history of traditional animation has been linear- Muybridge to Blackton to McCay to Walt Disney. To chronicle CG history, you must trace the parallel threads of Research Science, Military Flight Simulators, Motion Picture Visual Effects, Experimental Filmmaking, Games and the Cartoon Animation Industry. These threads moved along, occasionally intersecting, but in the main ignorant of one another, until by the late 1980s the vertically integrated media conglomerates compelled their convergence. Not being a technologist myself but an artist, I was struck by the passion of the creators of CG. Many from diverse backgrounds- Scientists, Beatniks, Hippies, Military Officers, Nerds and Non-Conformists. They created something no one really wanted, and no one asked for, and conquered Hollywood with it.
Vibeke Sorensen

Larry Cuba