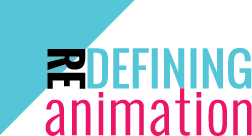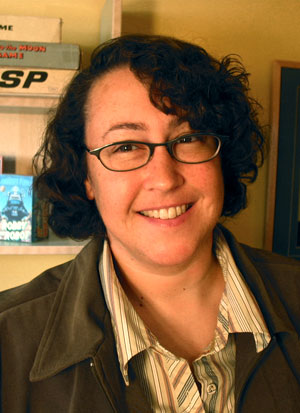 Tracy Fullerton
Game Designer
Tracy is an experimental game designer and Chair of the Interactive Media Division at the USC School of Cinematic Arts, where she directs the Game Innovation Lab. This design research center has produced several influential independent games, including Cloud, flOw, Darfur is Dying, The Misadventures of P.B. Winterbottom, and The Night Journey, a collaboration with artist Bill Viola. Tracy is the author of "Game Design Workshop: A Playcentric Approach to Creating Innovative Games," a design textbook in use at game programs worldwide, and holder of the Electronic Arts Endowed Chair in Interactive Entertainment. Recent projects include Participation Nation, a history and civics game funded by the Corporation for Public Broadcasting and developed in collaboration with Activision-Blizzard and KCET; Collegeology, a suite of college preparation games funded by the Department of Education, the Gilbert Foundation and the Gates Foundation; and Walden, a simulation of Henry David Thoreau's experiment at Walden Pond which is supported by an NEA arts in media grant. Prior to joining USC, she was president and founder of the interactive television game developer, Spiderdance, Inc. Spiderdance's games included NBC's Weakest Link, MTV's webRIOT, The WB's No Boundaries, History Channel's History IQ, Sony Game Show Network's Inquizition and TBS's Cyber Bond. Before starting Spiderdance, Tracy was a founding member of the New York design firm R/GA Interactive, Creative Director at the interactive film studio Interfilm and a designer at Robert Abel's early interactive company Synapse. Tracy's work has received numerous industry honors including an Emmy nomination for interactive television and Time Magazine's Best of the Web.
Abstract: Dream Worlds: Imagining the Worlds of Walden and The Night Journey
In this presentation, Tracy will discuss the evolution of the designs for two experimental game worlds: The Night Journey and Walden, a game. The Night Journey is a collaboration with media artist Bill Viola which game takes place in a visually abstracted landscape that layers 3D imagery, post processing effects and archival video footage into a surrealistic world of "explorable cinema." Walden, a game, simulates the philosophy of living a simplified existence articulated by Henry David Thoreau about his stay at Walden Pond in 1845-47. The game puts Thoreau's ideas about the essentials of life into a playable form. Players take on the role of Thoreau, attending to the "meaner" tasks of life at the Pond-providing themselves with food, fuel, shelter and clothing-all the while trying not to lose sight of their relationship to nature, where the Thoreau found the true rewards of his experiment. The game is a work in progress, and this talk will look closely at the development of the game world, which is a playable simulation of the environment based on close readings of Thoreau's work.
Walden

The Night Journey