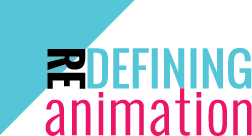 Evening Special Screenings
All screenings are free admission and open to the public.
Sunday, June 23, 2013, SCA Theater 108, 3:30pm
Hench-DADA Alumni Screening
3:30pm |
Part One 1999-2006
4:45pm |
Part Two 2007- 2012
The Hench-DADA retrospective screenings pull together a brief history of the evolution of the program and the curriculum at SCA.
The pivotal breakthrough in the 90s and subsequent development of 2D/3D animation software saw the rise of digitally animated works. Hench-DADA evolved with this proliferation of technology but never left behind the critical, historical or conceptual processes of creative image making, storytelling, gesture and performance.
In fact the program was founded on a convergence of the media, organic and digital something the art form of animation has always been able to encompass via its historical use of blended media techniques and structural experimentation.
Alongside this -a dynamic faculty past and present teaching core aspects essential to human perception; the psychology of dreams, science and art, visual music, interaction, performance gesture, documentary, visual effects, sound and consciousness, stereoscopy and motion capture. All these aspects heralded the diversity and growth of the program while attracting talented students from all around the world.
These two screenings represent just a fraction of the great work produced at the program and honor some of our returning alumni attending the SAS Redefining Animation Conference 2013.
Breach by Thomas (Chao-Tung) Huang (2009)

Cubic Meter by Laura Yilmaz (2008)

Hircine Airlines by Ben Hendricks (2008)

Paint Showers by Miguel Jiron (2012)

SiSiSiSiSiSiSiSiSiSiSi by Juan Camilo Gonzalez (2011)

Topi by Arjun Rihan (2010)

Snow by Ria Ama (2008)

Viola by Shih-Ting Hung (2007)

What I Found in Great Aunt Nell's Closet by Melissa Bouwman (2009)

Advanced Cybernetics by Steve Day (2011)

Convenience by Ryan Kirkwood (2004)

Multiply by Emily Hendricks (2011)

The Reality Clock by Amanda Tasse (2011)

Tracks by Corrie Francis (2003)
Curated by Kathy Smith, Associate Professor and Chair, John Hench Division of Animation and Digital Arts, School of Cinematic Arts, USC.
Monday, June 24, 2013, Norris Theater, 8:00pm
Blur + Sharpen
The special Blur + Sharpen animation show, curated for the Society for Animation Studies 2013 conference, features an array of animated projects, installation documentation and tools that together suggest innovative directions for the future of animation. The projects illustrate several key themes – a continued interest in visual music, kaleidoscopic imagery, and collage – as well as new interests in areas such as projection mapping, information visualization, intersections with user input via social media, and generative animation. The show also showcases several new animation tools. Bookended by two different methods for visualizing music, the show overall is a tribute to the incredible range of creative impulses and innovative directions for animation in 2013.
Hominid by Brian Andrews

Liars Brats by Ian Cheng

Magma by Dvein

Oscillate by Daniel Sierra
Curated by Holly Willis, Research Professor, Director, Institute for Multimedia Literacy, Director, Media Arts + Practice, School of Cinematic Arts, USC and Steve Anderson, Associate Professor of Practice of Cinematic Arts, USC.
Tuesday, June 25, 2013, Norris Theater, 8:00pm
Animating the Unconscious
What happens when an animator follows a line, a patch of color or a shape into the unconscious? What wild images would emerge and how could one image lead to another? What could we learn about art, animation and the human condition from these brave forages into the unknown depths of the mind?
In the 1970s CalArts was the epicenter of radical artistic experimentation. The Film Graphics Program (later named Experimental Animation) was no exception. Founded and directed by Jules Engel, the program sought to push the boundaries of animation into areas never before explored. Jules' nurtured his students, provided a safe environment for experimentation and taught that an artist must always work from their "gut." Thus, a new and unique form of animation emerged. Freewheeling, transgressive, and imaginative, the films presented in this program blew open the field of animation to images, meaning and movement not previously seen.
Aura Corona by Sky David

The Meadow by Jules Engel
Curated by Professor Christine Panushka, John Hench Division of Animation and Digital Arts, School of Cinematic Arts, USC.
This screening was originally part of Los Angeles Filmforum's series Alternative Projections: Experimental Film in Los Angeles, 1945-1980 which was part of Pacific Standard Time: Art in L.A. 1945-1980, an initiative of the Getty. Primary funding for Alternative Projections was provided by the Getty Foundation. www.alternativeprojections.com
Wednesday, June 26, 2013, Norris Theater, 8:00pm
Lotte Reiniger – Dance Of The Shadow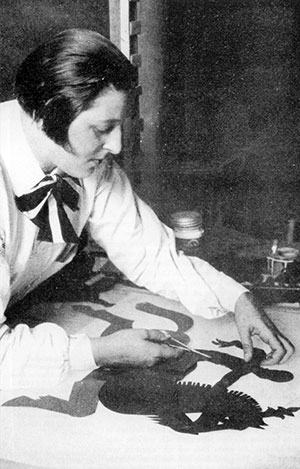 It is not Walt Disney – as is often claimed – whom we have to thank for the first feature-length animated film in history, but the German film artist Lotte Reiniger.
In 1926 this virtuoso of the art of silhouette film worked her magic and brought The Adventures Of Prince Achmed to the silent film screen. She had invented a new kind of artistic film somewhere between the aesthetics of art nouveau, expressionism and magical fairytales. Whilst her husband, Carl Koch, perfected the multiplane camera and the animation table, Lotte Reiniger developed one figure after another and filmed their movements with extreme patience.
The sixty minute documentary Lotte Reiniger – Dance Of The Shadows shows the topicality of Reiniger who even today has an inspiring effect on the art of young animation filmmakers worldwide. Film artists such as Michel Ocelot and Hannes Rall comment on the effects of her work, which thanks to the animation of Ben Hibon, reaches into the magical world of Harry Potter.
The film superimposes the artist's own life experience on to her work and contains newly discovered material which shows Lotte Reiniger working on her last films in Canada. The film was made at the Department for Film and Television at the Institute of Media Studies, Eberhard Karls University in Tübingen. Lecturers and students studying for a master's, supported by a professional film team and the town museum of Tübingen, worked together on this ambitious project, which focused on the re-discovery of an important film artist.
Directed by Professor Dr. Susanne Marschall, Dr. Rada Bieberstein, and Kurt Schneider, Department for Film and Television, Institute of Media Studies, Eberhard Karls University, Tübingen, Germany, 2012, 60 minutes