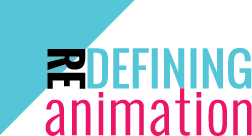 Acknowledgements
Conference Committee
Lisa Mann, Associate Professor of Practice
Christine Panushka, Professor
Kathy Smith, Associate Professor & Chair, Animation & Digital Arts
Special Thanks to the SAS Board
Dr. Paul Ward, SAS President
Dr. Nichola Dobson, Vice President Society for Animation Studies
Dr. Robert Musburger, SAS Treasurer
Dr. Maureen Furniss, Board Member and 2013 Conference Consultant
SCA Participating Faculty
Elizabeth Daley, Dean
Michael Renov, Professor & Vice Dean
Steve Anderson, Associate Professor of Practice
Jim Boyda, Post-Doctoral Fellow, Critical Studies
Michael Fink
, Visiting Professor
Tracy Fullerton
, Associate Professor
Eric Hanson, Associate Professor of Practice
Marsha Kinder, Professor
Virginia Kuhn, Research Assistant Professor, Associate Director of IML
Maks Naporowski, Assistant Professor of Practice
Michael Patterson, Associate Professor
Candace Reckinger, Adjunct Professor
Tom Sito
, Professor of Practice
Sheila Sofian, Associate Professor
Shelly Wattenbarger, Associate Professor of Practice
Richard Weinberg, Research Associate Professor
Holly Willis, Research Assistant Professor & Director IML, iMAP
Administrative, Technical & Facilities Support
Emily Benfield, Administrative Coordinator Hench-DADA
Chris Cain, Engineering Technician
Mar Elepano, Production Supervisor Hench-DADA
Googe Endieveri, Systems & Network Administrator
Eric Furie, Manager Digital Systems & Creative Computing Manager
Claudia Gonzalez, Facilities Manager
Steve Hedstrom, Operations Manager
Herb Hughes, Specialized Equipment Manager
Candice Jacobs, Senior Business Officer
Brad Kean, Creative Computing
Dana Knowles, Theater Manager
Andrew Leist, Engineering Technician
Jason Martinez, Director Information Systems
Nick Rossier, P.E.C.
Daphne Sigismondi, Assistant Director Hench-DADA
Gabriel Soto Campa, Systems & Network Administrator
Joe Wallenstein, Dir. of Physical Production
Doug Wellman, Assistant Dean, Facilities and Operations
SCA Student Assistants and Tech Team
Erin Shea, Caress Reeves, Laura Cechanowicz, Reggie Ford, Matt Halla, Lou Morton, Einar Baldvin, Clea Waite, Diana Reichenbach (alumni), Yo-Yo Lin, Simon Wilches-Castro.
Redefining Animation Logo and Graphic Design
Erin Shea
Website Designer & Programmer
Juan Camilo Gonzalez
Special Thanks to our Sponsors
The John C. Hench Foundation